Mecia Simson
30th June 2023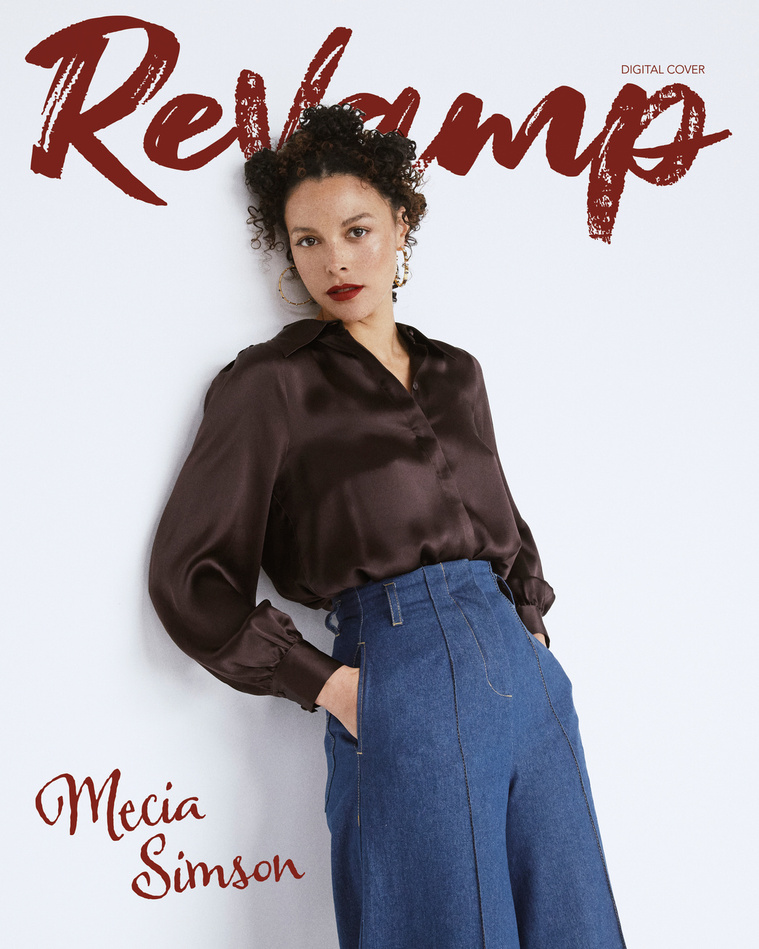 Interview & Editor-in-chief: Owen James Vincent
Digital Editor: Pankhuri Bhutani
Photography: David Reiss
Cover Design: Emily Curtis
Our latest and final cover story of June goes to Mecia Simson who plays the iconic Queen of the Elves in Netflix's The Witcher. Simson talks to us about what we can expect from the new season, facing her challenges and she tells us about living the dream on set with a wonderful cast.
Hello Mecia! Congratulations on the third season of The Witcher. What can we expect this time round for your character, Francesca Findabair?
Hello, thank you so much! The last time we saw Francesca she had just been on a rampage killing human babies out of revenge for the murder of her newborn. Istredd bursts into the elves camp to reveal that Ciri has elder blood and she's the reason Nilfgaard have been training the elves to fight. With this piece of new information the elves plans change and in season 3 you will see Francesca join forces with Chair to help strengthen their efforts in finding the girl.
In Season 2 you got to see Francesca go through trauma with the death of her baby. The way she got revenge was to kill the Redanian babies that were in her path. How was it to have such a powerful storyline and film these intense scenes?
I loved it, I was so excited when I found out the journey Francesca would take me on. It's such a gift to be able play this kind of role so early on in my career, she's taken me to the extremes of life and I've learned so much through it. Some of the scenes are very intense so a lot of the times you would see me walking around on my own, headphones in and listening to music that makes me sad. It really helps when I need to go to those deeper places. I have a whole Spotify album dedicated to Francesca. Only problem is, outside of work I can no longer listen to those songs in the same way again.
What was the biggest challenge for you this time around?
The biggest challenge for me was a particular thing I had to wear for weeks on end. I wish I could elaborate but that would be a major spoiler.
What's been your favourite memory on set so far?
All of it!! Every day i'm there I have to pinch myself, I'm living my dream. Being able to work on these incredible sets everyday with an amazing cast is such a treat. There is one set in particular that holds many fond memories, we had so much fun there.
Lastly, have you got a message that you would like to say to your ReVamp readers?
Thank you so much, it's been an absolute pleasure. I hope you enjoy season 3 as much as we enjoyed filming it.
Thank you for taking the time to chat with us. We're so excited to see the third season of The Witcher!
Follow Mecia!
Season 3 of The Witcher is now streaming on Netflix.