Armaan Malik
1st September 2023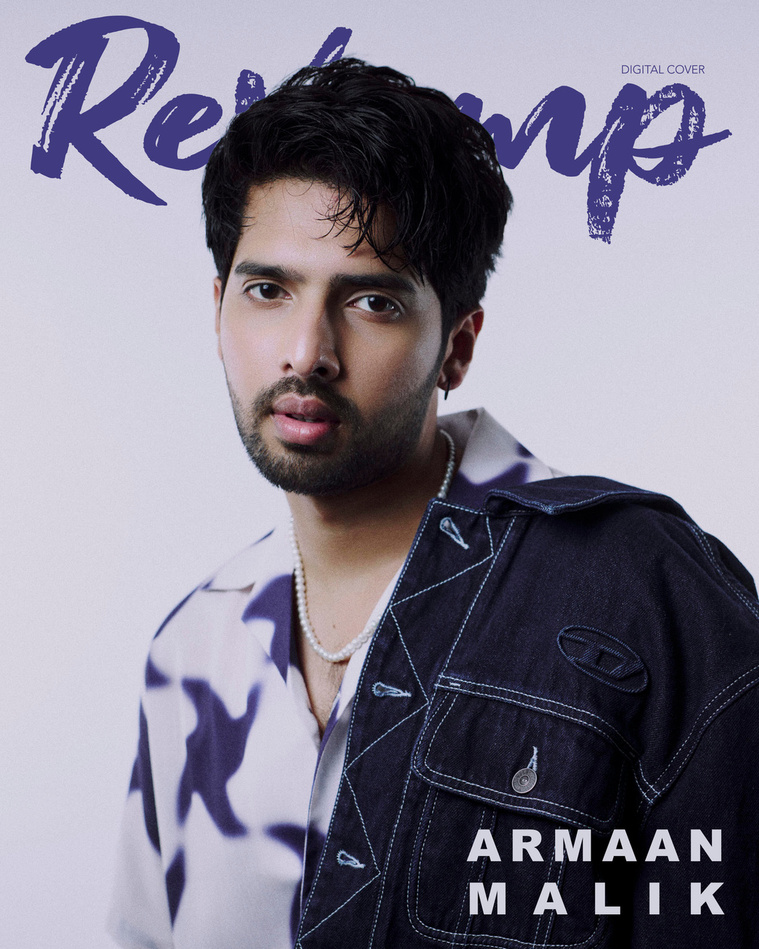 It is no wonder that Armaan Malik has successfully encapsulated the landscape of entertainment through his intricate artistic abilities. The pop sensation who hails from India has already had his multi-linguistic tracks charting globally; garnering a sensational response from across the world.
Each of his projects showcases a versatile side to the artist. His recent single "Sleepless Nights" emerges out of those aspects of vulnerability inside one's self.
'Sleepless Nights' celebrates the authenticity of being passionately in love with someone; so much so that one amasses no regrets of losing sleep through indulging in endless conversations with their loved ones all night.
It captures that blissful simplicity of the task of doing absolutely nothing with someone you love; cherishing and encouraging a relationship that pours warmth and delight ensuring that even the most mundane of experiences transform into something extraordinary simply by having them in your presence.
'Sleepless Nights' is preceded by the release of Malik's previous international chart-topping track 'You' which garnered over 25 million streams across several platforms and also helped bag him the award for 'Best India Act' at the "MTV Europe Music Awards" last year. Armaan also won the MTV EMA in the same category for his debut English song 'Control' in 2020.
Although singing is merely one of the many diverse talents Malik possesses. Besides being a sensational vocalist, he dons many hats including that of a singer, songwriter, record producer, voice-over artist and a performer.
Widely known for his distinct productions in multiple languages including Hindi, English, Bengali, Urdu, Telugu, Kannada, Marathi, Tamil, Punjabi and Malayalam and having over 300 songs to his credit, Malik is often revered to as the new "Prince of Pop" within the landscape.
From his collaboration with English pop icon Ed Sheeran on '2Step' to collaborating with global K-pop stars Eric Nam and TRI.BE on his songs 'Echo' and 'Memu Aagamu' respectively, Malik has showcased a wide array of his eclectic discography by coming a long way from his traditional Indian roots to that of a global popstar.
Armaan recently graced ReVamp's latest cover to talk all things about his recent single "Sleepless Nights", the pressures of becoming such an established artist and discussed more significant insights into his exciting professional journey so far.
Hi there Armaan. So lovely to have you as our latest cover star on ReVamp! How's it going? How has 2023 been for you so far?
Armaan: Hey, so stoked to be the cover star on ReVamp this month! Well, 2023 has been pretty life changing for me; I feel like I've grown a lot spiritually, emotionally and musically this year than any other year before. I've released a bunch of music independently as well as worked on a couple of film projects, which have given me a wider perspective on the various genres of music that co-exist across the world. As an artist, that thought makes me extremely happy to be able to work on a diverse range of music and express myself through different mediums, languages and sounds. I can't wait for the rest of 2023 to unfold and let all my fans know what I've been up to!
I'd obviously have to start our conversation by asking what it truly was that brought you closer to the field of entertainment? Was it something you always wanted to pursue at a young age or did this passion emerge at a later stage in your life?

Armaan: I started learning singing at the age of 4 and professionally started working as a recording artiste at the age of 9, and started writing my own original songs at the age of 16. I don't think I ever thought about this deeply. I just instinctively knew that I wanted to be a singer, a musician, and it was a very natural progression over the years.
Let's talk about your recent single "Sleepless Nights". First of all, huge congratulations on this project! Kindly walk us through the overall creative process with this track. What was the initial inspiration that led you to pen down and craft this song?

Armaan: "Sleepless Nights" came very naturally to me because I poured my own feelings about how I felt being in a romantic relationship. From a production point of view, the track is an upbeat Pop record embellished with a vocal-synth led post chorus drop. I also love adding Indian touches to my songs, and that's evident with the surprise "aakaars" (Indian classical vocal inflections) that appear during the drop melody. I wrote this record back in 2019, among a few other English singles in Los Angeles and it is definitely a special one. 'Sleepless Nights' is an upbeat and feel-good love song that I believe many people in love will relate to.
Do you think your initial visualisation in terms of this track aligned with the final outcome you witnessed?

Armaan: Yes totally! In fact it's one of those rare moments where I felt like the audio and the video just seamlessly blended together. It's exactly how I imagined and wanted this song to look and feel. Since London is my favourite city in the world and the lyrics from the song carried its name, it was a no brainer to film the music video right in the heart of London. From capturing shots of the Tower Bridge, atop London's famous Hop-On-Hop-Off Bus to cycling in Hyde Park, and eating ice cream under the London Eye, I believe we have captured the true essence of the city and had a lot of fun while we were at it too.
In terms of creating music, you have collaborated with the likes of Ed Sheeran, Eric Nam and many more phenomenal artists. Is there anyone else on your radar that you'd absolutely love to work with in the future if given an opportunity?
Armaan: I'd love to work with Charlie Puth, that would be a dream collab coz he's one of my absolute favourites! I'd also love to work with artists like Anne Marie, Zayn and Zedd.
Being an Indian myself, I am quite familiar with the massive popularity that you have successfully garnered over the period of these past few years.Do you think having such an immense support online somehow acts as a hindrance to put out those vulnerable aspects of your life or do you perceive them as a source of motivation?
Armaan: I don't think I've ever feared being vulnerable in front of the world. As a musician, we have to be vulnerable to make our best music. I believe that by being my true self and vulnerable online, I am further strengthening the bond I share with my fans and listeners.
Was there ever a moment where you wanted to craft a lyric or any project protruding out of your personal experiences but decided to hold them off considering the heavy fan-base you have out there and feeling the pressures of living up to their expectations?
Armaan: I have felt scared in the past to base a song or a project on my real life, but not anymore. It's actually crazy that until this year, I never really felt confident enough to share pieces or stories from my life. I feel absolutely no pressure today.
Listening to the track for the first time, I perceived the project to be a beautiful amalgamation of your spectacular artistic abilities. There's a blend of these distinct emotions. If you could personally describe the track merely through one word, how will you define "Sleepless Nights"?

Armaan: WARM
Being a part of this industry for so long; working as a multi-linguistic artist across several music and entertainment landscapes as well as winning such diverse accolades, what according to you has been the most significant and memorable moment of your professional journey so far?

Armaan: I am truly grateful for all the opportunities I have had the pleasure of being a part of and all that I have achieved over the years. Winning the MTV EMA for my English singles – 'You' and 'Control' has truly been a very significant and memorable moment of my journey so far. It reminds me of my dream to take India to the world and be internationally recognised as global music icons too. Such awards push me harder to constantly keep making good music and motivate me to stay on this path.
What's next for you, Armaan? Anything on your bucket list in terms of your future projects?

Armaan: I've worked on a bunch of exciting collaborations with some really good artists, producers and writers. Hopefully those songs will be out soon! I would love to collaborate with artists across the globe to learn, experiment and grow in terms of my music.